New User

Posts: 2


Dear "Passionists",

it´s not often to have the opportunity to call such a beautiful car your own. With only 337 made and less than 150 believed to exist (124 in the registry) and living in Europe the chances are close to "0". So we were more than overwhelmed to have been offered this gorgeous car from a widow nearby more than a year ago. The car has been in the possesion of the family from 1962. Her husband rode it as his car of choice his entire live. After his death it was kept in a garage/port for 23 years.

The car is well maintained and has had one paint job in its original color "Alaskan White" approx. 25-30 years ago. Everything is in working order (minus radio/clock), the sheetmetal is original, strong and undented. This includes quarter panels, trunk, floors, doors. Rocker panels were done at some stage. No welding needed.
The motor is the original 413 cross ram (block no. and stamp verfied by club) and has healthy 155-160psi on all cylinders. No blue or white smoke. Transmission shifts, rear axle makes no sounds. Brakes work, no play in steering.
All electricity on windows and seats work, as does the roof, but it needs a bit of a helping hand on the first part to get it back up.
Please be aware that the car has never been restored, so everything is in used condition. The signs of wear show how well maintained the car was. No cracks in the dash, no cracks in the steering wheel, patina leather, but original hide. The chrome inside and out is far from being perfect and the die cast has pitting, but the car is 98% complete and original. It wears it´s original vinyl roof with patches on the rear corner.

The car is situated in Germany, but we are happy to assist with shipping to multiple countries. We have set up a little website with all the information about the unique history of the car, the fendertag, registry and some of the work we (three friends who bought the car from the widow) have undergone.
We are also happy to supply detailed walk around videos, close-up fotos of all areas, as we understand that travelling is nearly impossible and we want to give confidence to an interested party.

http://hotrodz.de/https/-/www-300G-hotrodz-de/

This is not a project! This is a driving car you can take out for rides and car shows. Your investment is 96.000 US$ for this unique specimen of an unmolested letter car. In our opinion this leaves room for shipping expenditure on the buyer´s side if it should sell to the US/CA and still be an opportunity.
For the time being the car will only be advertised in the forwardlook community and via the 300club international as we prefer it to be kept "in the family".

Thank you for reading

Lars

If you would like to contact me directly:
lkirschke@gate7.de
+49 173 7 28 36 11 (also works for whatsapp)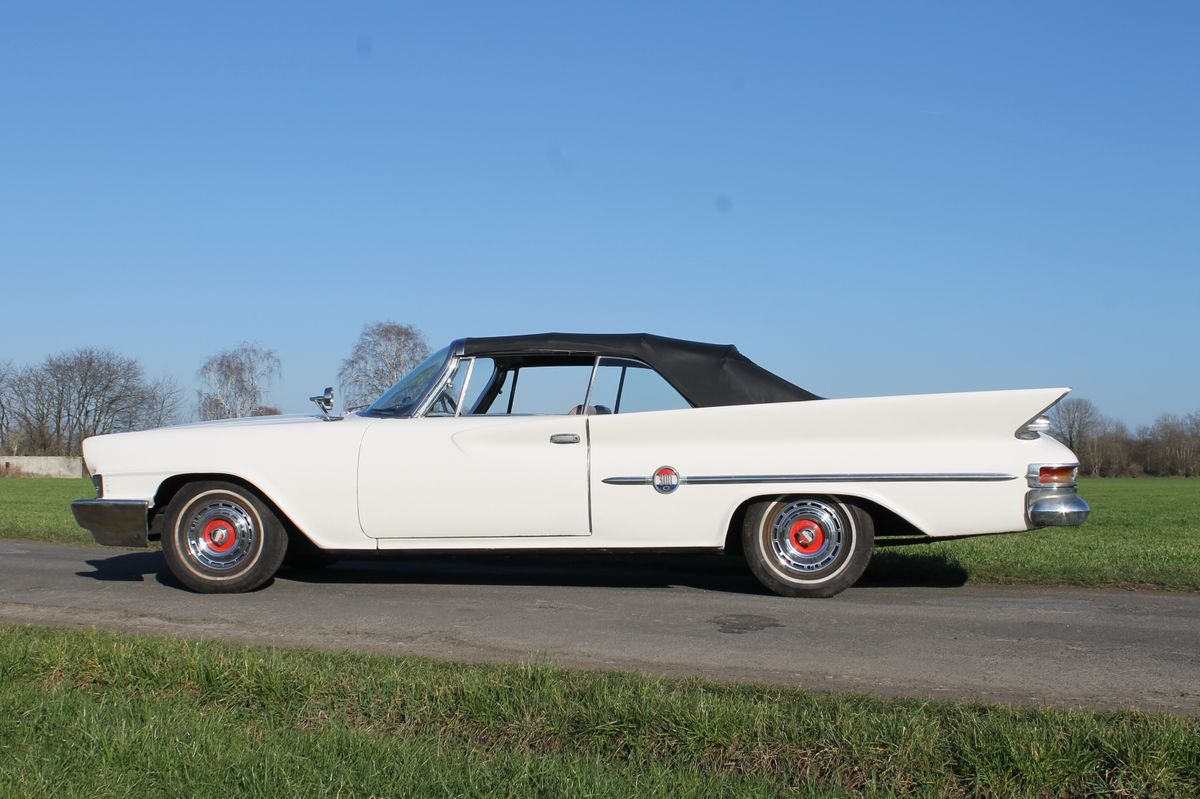 Edited by duke-of-steel 2021-03-08 12:08 PM


New User

Posts: 2


Hey Folks,
as you can see by my initial post it´s been a year since I advertised the car. Some forum members assumed I did not get any offcial response, as it was may first post in the forum and the story might have felt a little dodgy.
Anyway, we didnt undergo much effort other than advertising here and in the 300 Club International mailinglist. The Story of the car was printed in full lenght in the winter edition 2021 of the "Chryser 300 Club news" (thanks Andy).

As we didnt bother much in selling we registered, safetied and insured the car and have been driving it to different meetings throughout Germany and the Netherlands for pleasure (no "for sales" sings :-)
As other projects need attention we would like to increase the effort of selling the car. Benifitially also the USD has caught up to the Euro and our offering price is 77.000$ for US buyers, and 749.000 SKR for the swedish community (no customs to be paid), and the rest of Europe 72.000 EURO

I will support any interested party with close up pics, walk around videos, driving videos ...
Thanks for reading and have a nice day
Lars<

Edited by duke-of-steel 2022-05-24 6:45 PM




(IMG_506111.JPG)




Attachments
----------------

IMG_506111.JPG (81KB - 89 downloads)