Patients and don't be in a hurry. Maybe get some helper. The warmer the better as the liner will stretch better and tighten up after install
Been my experience.
Jason Rhoades
Vice President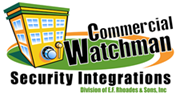 883 S. 900 E.
Pierceton, In. 46562
Ph. (574) 594-2685
Fax (574) 594-5899
www.cottagewatchman.com

From: 1962to1965mopars@xxxxxxxxxxxxxxxx <1962to1965mopars@xxxxxxxxxxxxxxxx> On Behalf Of centerline1932@xxxxxxxxxxx
Sent: Tuesday, June 12, 2018 10:39 AM
To: The 1962 to 1965 Mopar Mail List Clubhouse <1962to1965mopars@xxxxxxxxxxxxxxxx>
Subject: Re: Headliner replacement


On Monday, June 11, 2018 at 7:34:28 PM UTC-5, Paul L. http://1962to1965mopar.ornocar.org/ml-le wrote:
I've started replacing the headliner in my 63. Tore the old one out today along with all the mouse droppings etc. ( Dirty Job) My plan is to start at the rear when installing the new one and work forward. I've had it laying out over the roof of the car for about 2 weeks to try and get the wrinkles to relax as much as possible. Then will use a heat gun on the low setting to get out any remaining ones when installed. I numbered the bows as I removed them. Any other hints before I get started from those who have done it before?
I just finished replacing the headliner in my '64 Polara and it wasn't all that bad. I had never done it before so I watched several videos on youtube to get the best ideas on how to accomplish the task. Came out pretty good for a first timer if I do say so myself. First thing to do is locate the center of the roof both front and rear and also on the headliner so it winds up straight. Once the bows are all installed glue the rear center in place and then the front center section. From there its just a matter of working across the back and then the front pulling things enough to remove the wrinkles. Then work the sides. The sail panels are the hardest, or at least they were for me. One thing to consider is that its much easier to install if the glass is out. Here's some pics of mine finished. Good luck.
--
--
--
Please address private email -- email of interest to only one person -- directly to that person. That is, email your parts/car transactions and negotiations, as well as other personal messages, only to the intended recipient. Do not just press "reply" and send your email to everyone using the general '62-'65 Clubhouse public email address. This practice will protect your privacy, reduce the total volume of mail and fine-tune the content signal to Mopar topic. Thanks!

1962 to 1965 Mopar Clubhouse Discussion Guidelines:
http://www.1962to1965mopar.ornocar.org/mletiq.html and http://www.1962to1965mopar.ornocar.com/general_disclaimer.html.
--
You received this message because you are subscribed to the Google Groups "The 1962 to 1965 Mopar Mail List Clubhouse" group.
http://groups.google.com/group/1962to1965mopars?hl=en.

---
You received this message because you are subscribed to the Google Groups "The 1962 to 1965 Mopar Mail List Clubhouse" group.
To unsubscribe from this group and stop receiving emails from it, send an email to 1962to1965mopars+unsubscribe@xxxxxxxxxxxxxxxx.
For more options, visit https://groups.google.com/d/optout.

--