Wish my 65 fury looked that good. Its still sitting in the weeds at the moment waiting for me to rescue it and begin the rebuild. Its also powder blue and 4 dr. had a 318 poly in it. Going to put a 440 in it for now. My goal is build a 354 hemi and 4 gear to put into it. For now the 440 and auto will have to do. I have all the pedals and linkage for a 65 c body!! Major score on that stuff!!! The pedals came from a member of this group Thank you!!! They will get used soon!
Jason Rhoades
Vice President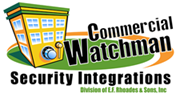 883 S. 900 E.
Pierceton, In. 46562
Ph. (574) 594-2685
Fax (574) 594-5899
www.cottagewatchman.com

From: 1962to1965mopars@xxxxxxxxxxxxxxxx <1962to1965mopars@xxxxxxxxxxxxxxxx> On Behalf Of tony
Sent: Sunday, March 4, 2018 10:12 PM
To: The 1962 to 1965 Mopar Mail List Clubhouse <1962to1965mopars@xxxxxxxxxxxxxxxx>
Subject: Re: Welcome new member - 1965 Plymouth Fury
thank you for the welcome she is a go ride to enjoy we have had some fun already with this car.my goal right now is to finish another poly motor i bought in the fall its in dam good shape already just putting in a cam not much more than stock new valve springs push rods and oil pump new gaskets and these valve stem seals that have a spring around them to be put pressure on the valve so it doesn't leak oil.the gentlemen named gary p on the poly page on facebook is helping me with my build i ordered the parts from him.after that its interior the seats already covered form the previous owner i put gt mat in it over the winter and a new rug.someone already welded new floors in already .she is in pretty good shape for my needs.again thank you for the welcome.

On Sunday, March 4, 2018 at 7:55:35 PM UTC-5, The 1962 to 1965 Mopar Mail List Clubhouse wrote:

Welcome new member Tony.

Below is his introduction.

Thanks,
Gary H.

====

i have a 65 plymouth fury doing a engine build.always looking to join a group with the same passion as you all.
--
--
--
Please address private email -- email of interest to only one person -- directly to that person. That is, email your parts/car transactions and negotiations, as well as other personal messages, only to the intended recipient. Do not just press "reply" and send your email to everyone using the general '62-'65 Clubhouse public email address. This practice will protect your privacy, reduce the total volume of mail and fine-tune the content signal to Mopar topic. Thanks!

1962 to 1965 Mopar Clubhouse Discussion Guidelines:
http://www.1962to1965mopar.ornocar.org/mletiq.html and http://www.1962to1965mopar.ornocar.com/general_disclaimer.html.
--
You received this message because you are subscribed to the Google Groups "The 1962 to 1965 Mopar Mail List Clubhouse" group.
http://groups.google.com/group/1962to1965mopars?hl=en.

---
You received this message because you are subscribed to the Google Groups "The 1962 to 1965 Mopar Mail List Clubhouse" group.
To unsubscribe from this group and stop receiving emails from it, send an email to 1962to1965mopars+unsubscribe@xxxxxxxxxxxxxxxx.
For more options, visit https://groups.google.com/d/optout.

--