Greetings from Philadelphia
Christmas 2007
Dear Family and Friends,
Yet again, Dan and Marie are too unconventional (read: lazy)
to send snailmail Xmas cards. But we want to share a few highlights
We traveled to Ireland, where we viewed the astonishing Cliffs of Moher.
We also visited Dan's ancestral home in Glantane.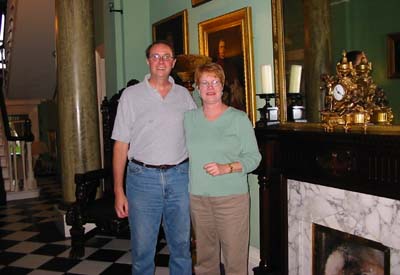 Lord Morton and Lady McCullough in their Irish manor (B&B).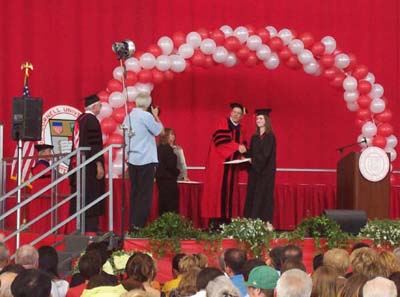 Mariel (Marie's daughter) graduated from the Cornell University hotel school...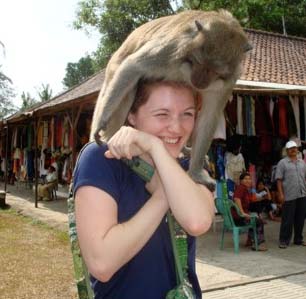 ...and promptly set off to see the world. Here she is in Bali with a new friend.
She's currently teaching English to children in Thailand.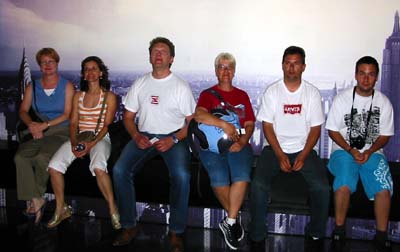 Friends from Portugal and the Netherlands visited us. Here we do
the tourist thing, sitting high atop New York City "on a girder"
at Rockefeller Center.
Nathan Morton and Samantha Marshall tied the knot. They already
have three little ones (dogs) in North Carolina, where Nathan is a
Duke grad student and Sam is finishing her undergrad studies.
Emily Morton at the wedding. She's studying
art in hopes of becoming an art therapist.
As some of you already know, Marie had a fellowship that took her
to Asia to learn about emerging infectious diseases. This is
humongous Hong Kong.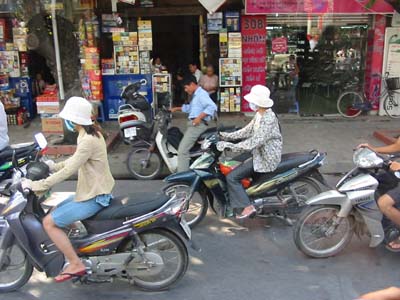 This is (honk! honk!) Hanoi.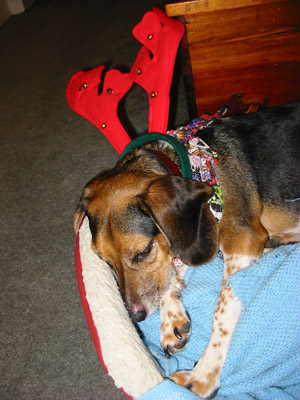 Bailey tolerating yet another holiday indignity.
We wish you a wonderful Christmas
and a healthy, joyful New Year.